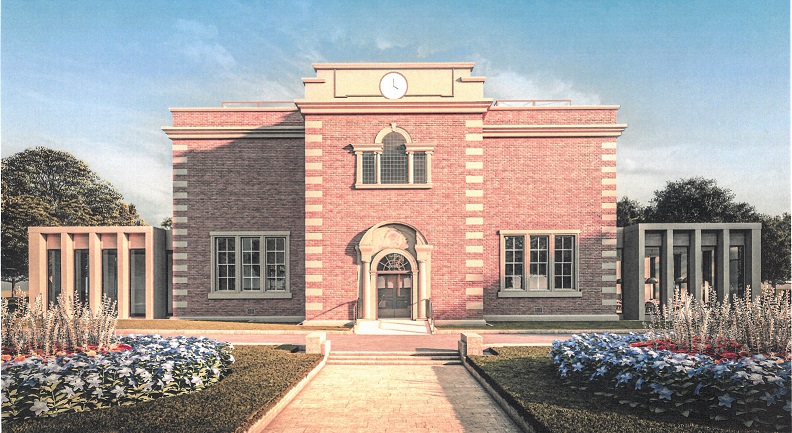 The latest plans to revamp Nuneaton Museum and Art Gallery have been unveiled. A planning application has been lodged with Nuneaton and Bedworth Borough Council which would see part of the original building adapted and new additional features added, including brand new gallery spaces.
The Re-imagining Nuneaton Museum and Art Gallery project was included in the Nuneaton Town Investment Plan and has been awarded £3,072,000 from the Towns Fund, with further grant funding currently being sought for some additional works.
Said Sean Farnell, Chair of the Town Deal Board:
"It is tremendously important that as we seek to change the fabric of Nuneaton town centre to help provide a more prosperous future for our area, we also pay attention to telling the story of our communities. This work was identified as a key priority within our funding bid, and I am pleased to see it progress to this stage so we can all see how this investment might benefit us all by bringing forward important improvements to one of the Borough's landmarks and key attractions."
The proposals follow a public consultation during 2021 where a two-storey extension on one side of the building was put forward.
At the heart of the proposed new building and refurbishment is a proposal for two single-storey wings to be added, one on each side of the current building.
A new main entrance, together with improvements to ground and first floor spaces are proposed to improve amenities for visitors while minimising their impact on original features or on the integrity of the original building, which itself is more than 100 years old.
The two new wings would be built in materials in keeping with the existing structure, and would feature extensive glazing intended to bring more light into the building and to help link the building with its setting in Riversley Park.
Explained Nuneaton and Bedworth Borough Council portfolio holder for Public Services, Cllr Sue Markham:
"The Museum and Art Gallery is a much-loved treasure and does so much to showcase our Borough's proud history.

"This planning application is evidence of this Borough Council's determination to invest in our heritage and our community. We have listened carefully to the feedback received in the public consultation last year and now have amended proposals that we believe will give a more symmetrical appearance to the overall building.

"The finished building will provide additional gallery space so more of our fascinating collections can be on display, and will continue to play an important part in drawing people to the Borough, to Nuneaton town centre and into Riversley Park."
The extensions will also help the building deliver improvements which were found to be important to consultants including a tearoom with views of the park, downstairs toilets, a changing room facility as well as a larger events space which will enable activities such as film shows, makers' markets and more workshops. The larger entrance will enable groups like schools to be welcomed inside rather than outside.
Full detailed proposals can be viewed online in the Borough Council's planning portal at www.nuneatonandbedworth.gov.uk, or search application number 038541 here.