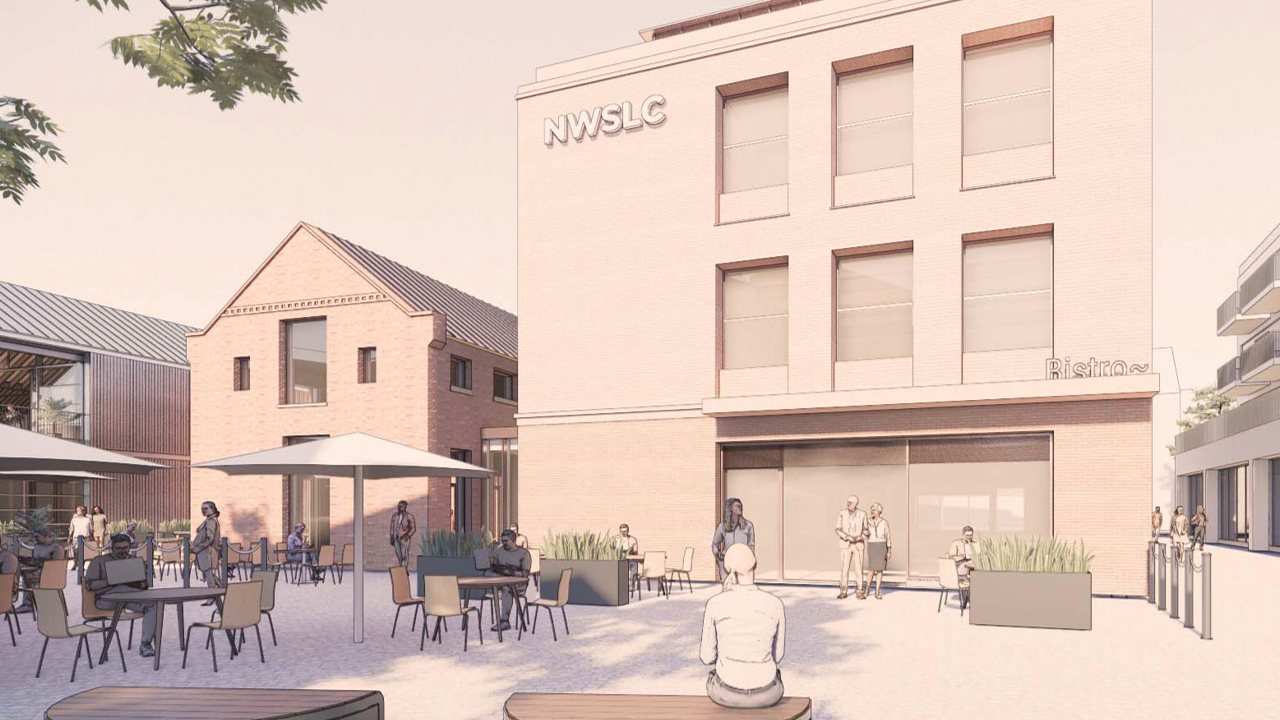 The re-location of commercial facing functions of the local college to the town centre will offer industry specific training with an emphasis on digital subjects and the establishment of a training restaurant. This will improve the digital skills base, create a new training opportunity and support a GVA skills uplift of £13.4m over 10 years.
The project establishes a prestigious, town centre based Digital Skills & Innovation Centre (DS&IC), offering an accessible route to a progressive portfolio of training programmes of knowledge, skills and behaviours, to propel individual professional success and equip Nuneaton with a skilled workforce, entrepreneurs driving productivity and ongoing Covid recovery support, whilst enhancing economic growth.
Provided by North Warwickshire & South Leicestershire College (NW&SLC) the project will provide increased capacity and compliment the provision at the College site on Hinckley Road.
The DS&IC will be accommodated in a new 1,437 sqm, three storey building, situated within a prominent position in the Abbey Street development overlooking the new public space. The new building provides accommodation for a Restaurant, Bistro, College Shop, Training Kitchen, Pastry Kitchen, Digital Skills Hub, shared workspace, workshop and classrooms.
The Centre will support the following skills training and public facing facilities:
Catering and hospitality skills, including public access to a fine dining restaurant and bistro. 
Additional practical skills such as floristry and other creative arts. 
In demand digital skills to support career changers, starters and increased innovation. 
General IT skills aimed at individuals where current lack creates barriers to employment or establishment of own business. 
Business and enterprise skills focusing upon supporting those wishing to establish their own business. 
Business administration skills for direct careers and/or to support the skills required in establishing a business. 
Shared workspace/exhibition space, providing an opportunity to showcase training outcomes to the public, offer meeting/exhibition space to the local community and provide a workspace for new business start-ups. 
The construction phase of the project will be managed by Nuneaton & Bedworth Borough as part of Phase 2 of the Transforming Nuneaton Abbey Street Regeneration Scheme.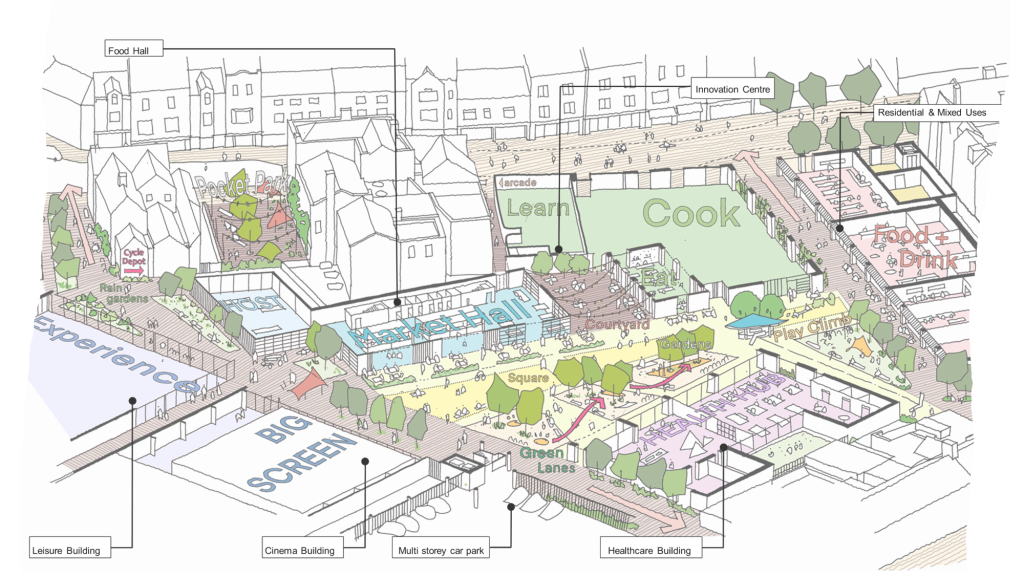 Funding: Total project cost £8,318,152. The construction of the DS&IC building is to be funded from an allocation of £7,832,152 from the Towns Fund with co-funding from Nuneaton and Bedworth Borough Council.
It is anticipated that construction work will commence in Autumn 2022 with the centre opening Easter 2024.